Phylosophy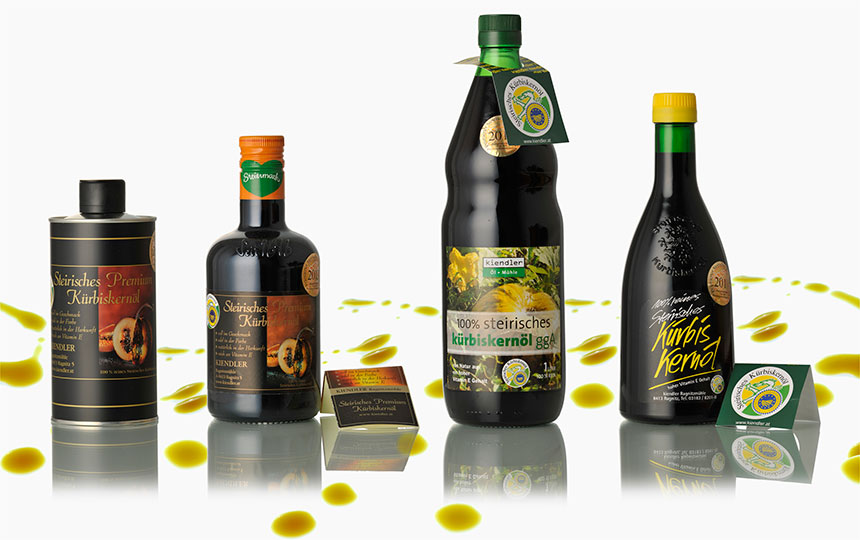 Kiendler – Tradition since 1696
The "Kiendler" name represents a traditional family-owned business which has been setting economic impulses for more than 300 years in the Austrian region Styria (Steiermark). Because of its long tradition, the Kiendler family puts high efforts in the origin of its products. For the production of our pumpkin seed oil, we only use pumpkin seeds which grow within the traditional area in Styria.
The Styrian
Pumpkin Seed Oil P.G.I.
(WikipediaTo protect traditional foods from foreign competitors, the EU developed the P.G.I. label. Other products like Champagne from the French region Champagne also have that privilege.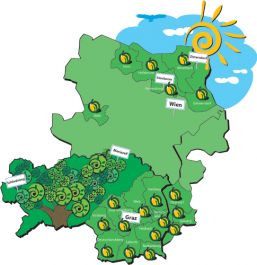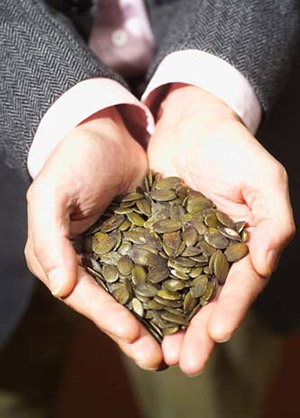 We Focus on Quality and Tradition
We, the Kiendler oil-mill, do not only pay attention to the origin of our pumpkin seeds, we also put our focus on a high-quality production process. The conditions of the Styrian pumpkin, which is our raw material, differ from field to field. As a result we have to adapt the roast-time and the roast-temperature for each delivery to achieve an excellent 100 % Styrian pumpkin seed oil.
Regional focus has always been in the centre of our company's philosophy, therefore we also cooperate with local packaging manufacturers to offer our customers a product of 100 % Austrian origin.
Buy Pumpkin Seed Oil »